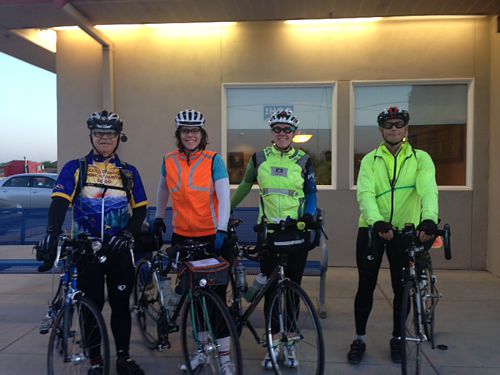 Saturday morning, April 13 - They're off! From the left, Ken Knutson, Michele Brougher, Lara Sullvan and John Ingold. Photo courtesy Susan Reed.
April 13-14: This weekend is the Tombstone 600k which starts in Tucson.
If you need a ride share / room share, use the AZRandon news group.
The start is the same as last year - Cortaro Rd in Tucson. More details on the brevet is here.